Black Skimmers #2
Impressions of North Shore #1
…..a beautiful impressionistic shot of North Shore Beach in St Pete
Downtown Reflection #4
look closely for the bird taking off
Surrealism in St Pete
What better way to honor the museum of the surrealist Dali, than to make a surreal image of it.
History in Shell
This makes me wonder about how long the shell took to degrade and for the new owners to move in.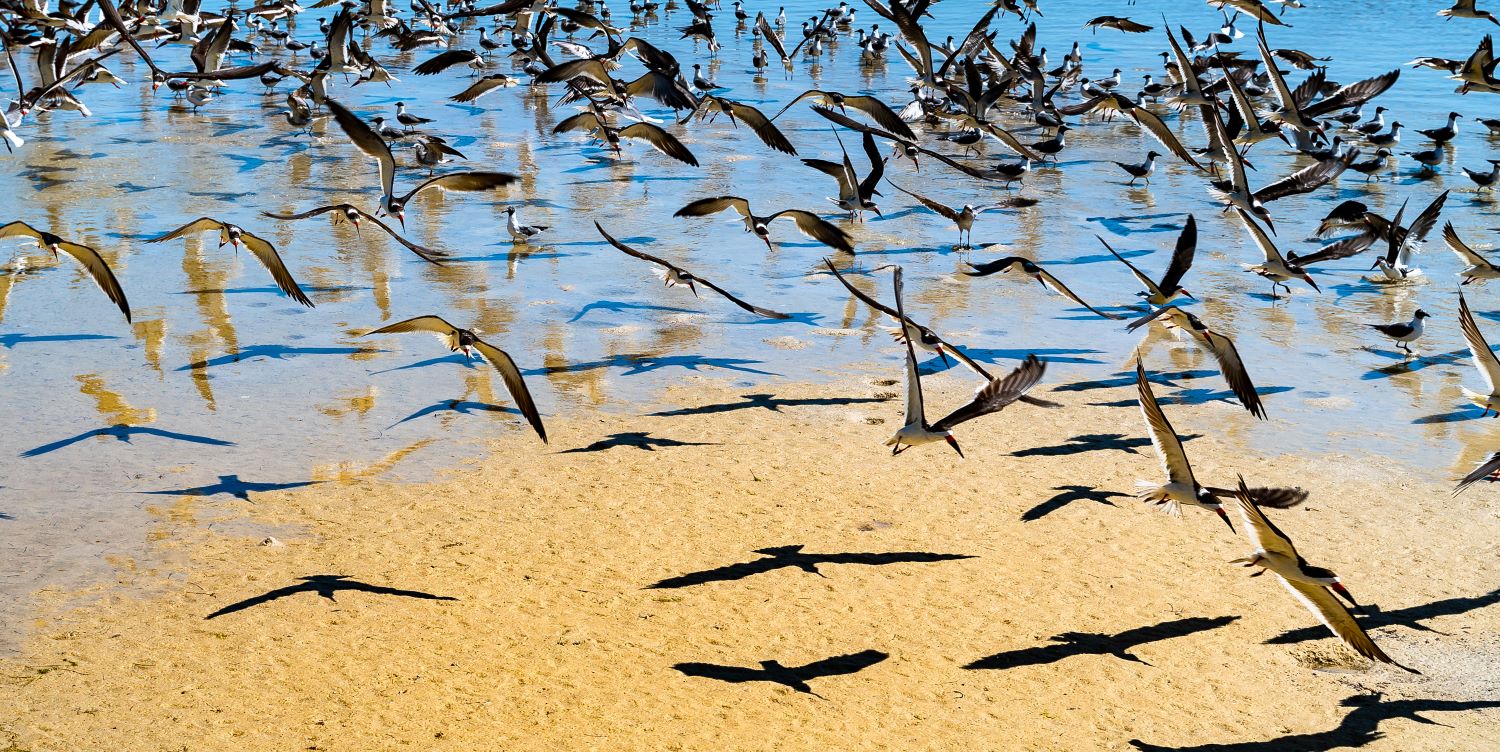 Flight Path
After quietly approaching and photographing the birds, something spooked them. Some gulls were unfazed.
Surrealism in St Pete #2
Skyway in Blue
Vinoy Dream